This is not my last post, I'm just super backed up. Two more posts in the works. I'm writing this on the plane back to the USA.
Projects
I skipped a bunch of classes to make the France trip work
came back to many big projects to complete
locked myself in my room for a few days to catch up on everything
Graphics
We had to create a "realistic" render using Blender. I took a picture of a corner of my desk and tried to recreate the scene.
Left: reference image, Right: my 3D recreation
I was happy with the result and I got a lot of compliments when I presented it in class.
Artificial intelligence
We had to implement a search problem that could help a pizza delivery guy pick the shortest route to pick up and deliver pizzas.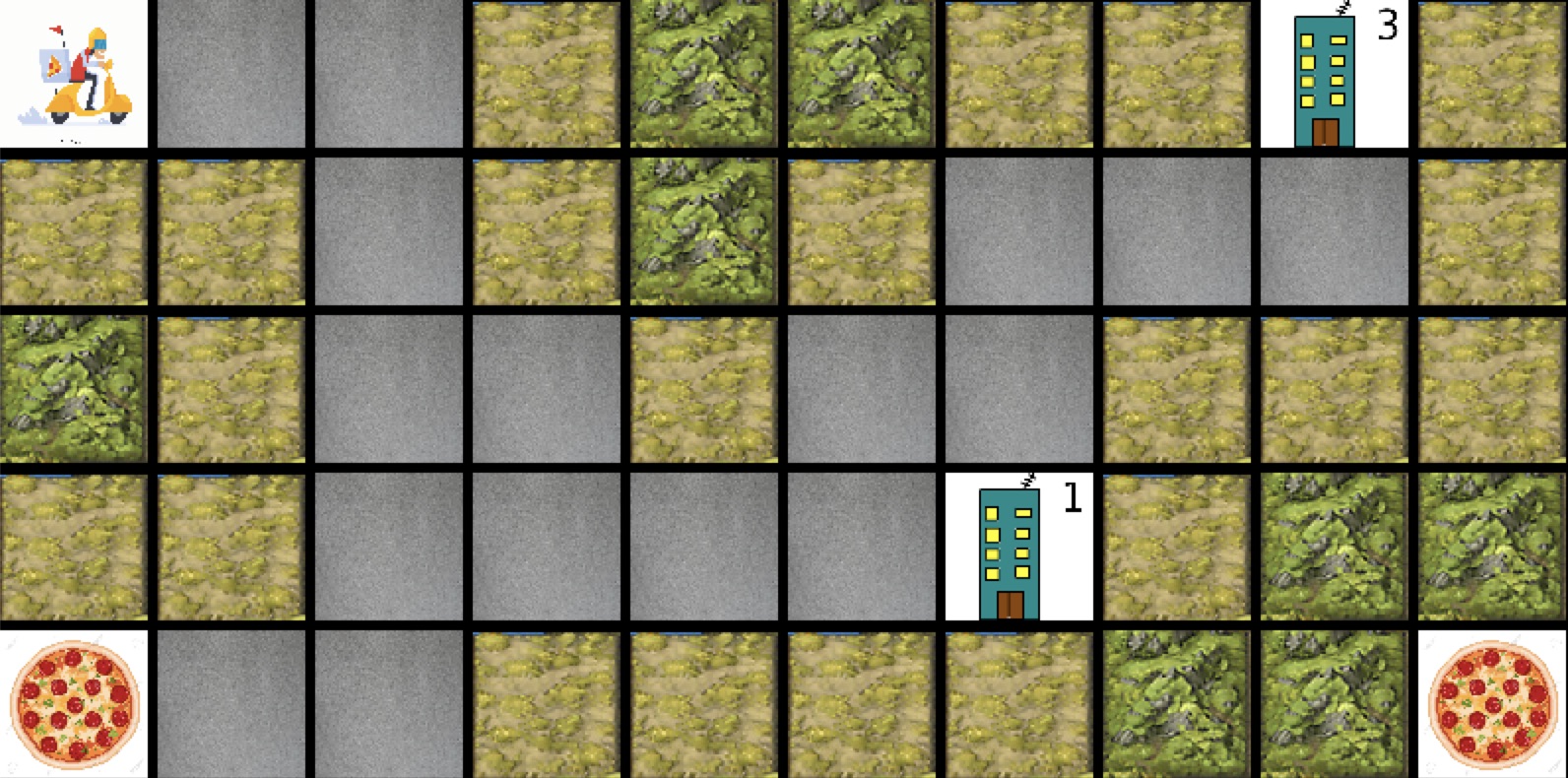 Example search scenario
Operating systems
We had to implement components of a stock market taking into account multiple brokers trying to access the market at the same time. Yawn.
Finals
went fairly smoothly despite my last minute studying
each was ~2hrs long
most exams consisted of a few multiple choice and a couple long answers
didn't have to take my graphics final since my grade was already high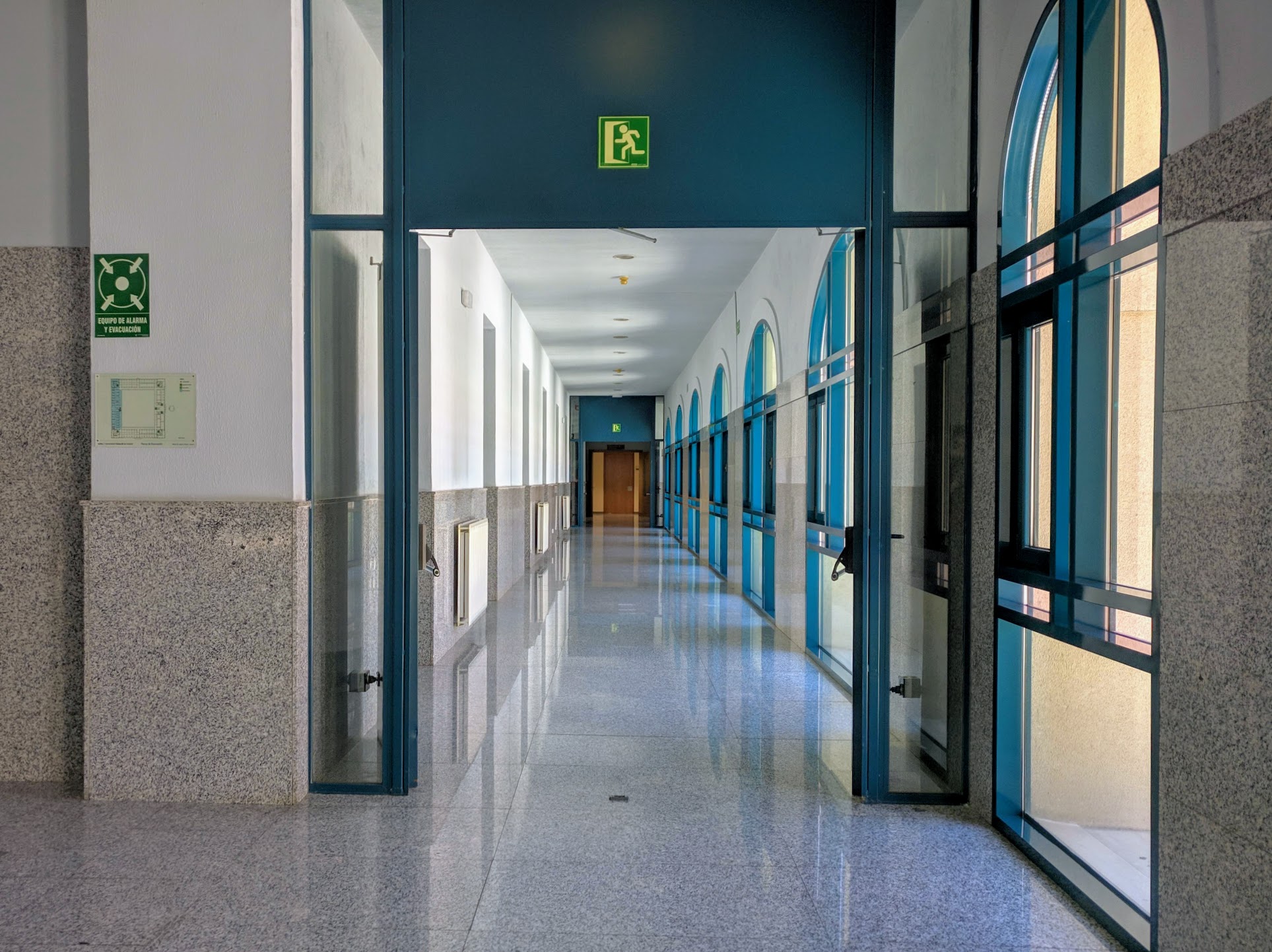 Goodbye UC3M hallways
Fiesta de San Isidro
honestly not sure what this holiday is about
various events going on in Madrid
I went to see a harp player in the evening at Temple of Debod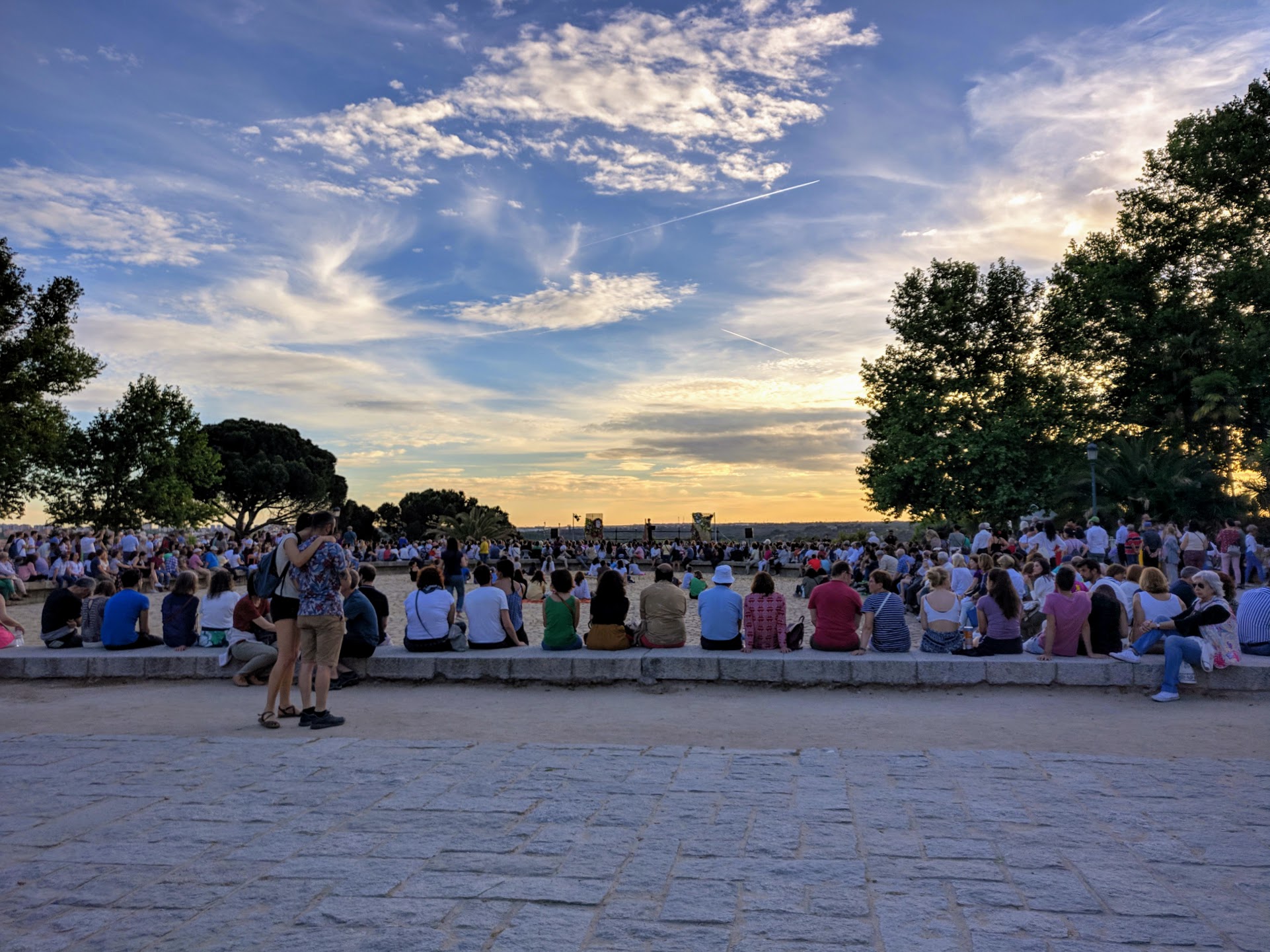 "And I urge you to please notice when you are happy, and exclaim or murmur or think at some point, 'If this isn't nice, I don't know what is."

― Kurt Vonnegut Jr., A Man Without a Country
Friends
some highschool friends came to visit Madrid on Fri (May 17th)
gave them suggestions on things to see
had some meals together (kebab, Spanish food, montaditos)
picked up one more friend (Herrick) at the airport on Sun
we spent the day together while the other friends visited Toledo
They headed off to Rome for a few days while I finished another final.
Perizoso
That's the Spanish word for sloth, also used to mean lazy, also used to describe me during the middle-end of May. For a few days it was hard to get motivated to go out an do things. My time abroad was running out and I had no more trips planned. I fell into a boring daily routine.

But things soon took a turn for the better. Stay tuned.